TAILORED FREIGHT ROAD TRAINS HIT THE ROAD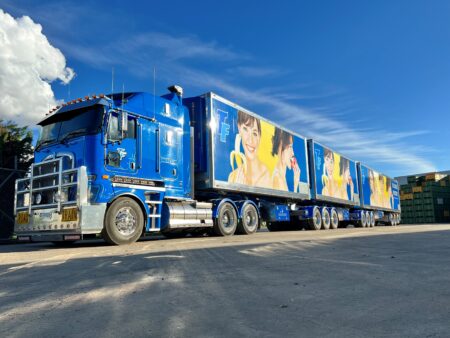 COVID Safe
August 2021, in conjunction with the Melbourne Market, staff at Tailored Freight rolled up their sleeve and took advantage of the Vaccine hub onsite, we thank the Austin Health & Market team for making it possible.
Doing the right thing is not always easy but more often then not you get rewarded in return. After striving to create a safe work environment not only for our staff but everyone around them in more ways then one, the Australian Transport Association has given Tailored Freight a wrap for our hard work in fighting COVID19. Feel free to have a read
https://twitter.com/truckaustralia/status/1285708987023974402?s=10
https://www.fullyloaded.com.au/industry-news/2007/truck-driver-vigilance-call-over-covid-19-spread?utm_source=Sailthru&utm_medium=email&utm_campaign=ATN%20EDM%2022%2007%202020&utm_term=list_fullyloaded_newsletter
P.B.S Approved
Tailored Freight's very first 28 pallet QUAD trailer just arrived thanks to the great work from Paul Keogh and the team at Lucar. We are proud to announce all of our fleet are now PBS approved to ensure compliance comes first when towing the 2 stunning QUAD's around.
New Fleet Additions
Christmas came early to Tailored Freight in 2019 with the arrival of the latest additions to our fleet. 3 brand new K200's in Tailored Freight's signature blue. Our driver's can barely contain their excitement driving Blue Suede Shoes, True Blue and Code Blue all around town.
Stay tuned for the next additions coming soon in 2021…
Biggest Morning Tea 
On 23rd May, Tailored Freight participated in Australia's Biggest Morning Tea in order to help raise funds for those impacted by cancer. As 1 in 2 Australians are diagnosed with cancer before the age of 85, our morning tea was a great way to come together to make a difference for those impacted by cancer. All together, Tailored Freight raised $618.90 to be donated to the Cancer Council.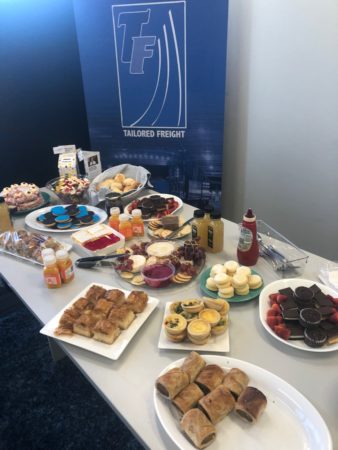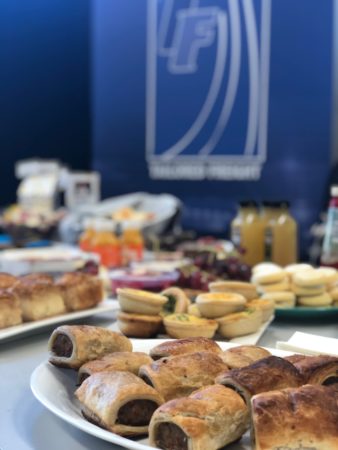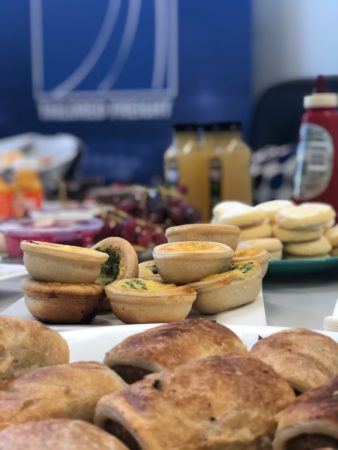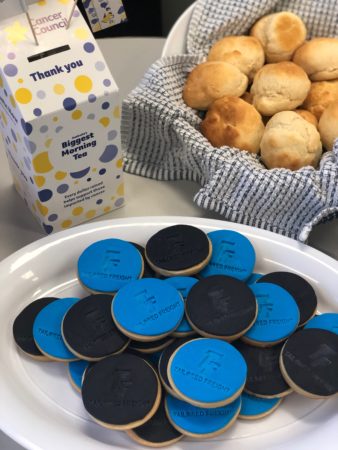 NEW MAXI TRANS TRAILERS ARRIVED